About Us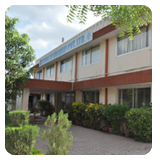 Dewas Hydroquip Pvt. Ltd. was established in 1991 as a manufacturer of hydraulic hose assemblies and hydraulic hose fittings. In 1997 Dewas Hydroquip Pvt. Ltd. expanded activities in automotive and earthmoving sector to cater to flexible and rigid tubing requirements of OEMs. In 2002 DHPL started manufacturing stainless steel corrugated flexible hoses and hose assemblies to meet the requirements of refineries, steel plants and other Industries. Since then DHPL has expanded its portfolio and customer base with a constant focus on quality and value for customer.

With the help of state of the art manufacturing facilities, Dewas Hydroquip Pvt. Ltd. has emerged as one of the leaders in Indian hose industries. The highly growth oriented company has proven its merits time and again, offering user hoses of best quality. At this time we have matchless range of products, high tech manufacturing facilities. hose assembly testing facilities, inspection, lab testing facilities etc. In a journey of two decade company has given excellent results with its dedication. Backed by dedicated technocrats, sophisticated infrastructure and in house facilities, Dewas Hydroquip Pvt. Ltd. has embarked on a voyage of innovation and discovery….

Continuously upgrading its products and technology to keep pace with the international standards and specifications.